Dear cyclists,
We're pleased to welcome Castelli, the Tour's new equipment partner!
In 2021, you will thus benefit from the high-quality cycling apparel produced by Castelli, the world's first company to create clothing for cyclists.
Fitting procedure
We would like to help you choose equipment in the right size, as the fit will be different than it was in previous years.
Several options are available:
You can come in person to the Fondation (4515 Rue de Rouen in Montréal) as of the second week of December to try on your apparel.
You can come see us at the 2021 bicycle shows in Montréal, Gatineau or at the Salon Info-Vélo in Québec City.
If you belong to a corporate team (CIBC, IGA, LOWE'S or Cascades), you will be able to try the fit kit directly on your company's premises (contact your company for details and schedules).
We strongly encourage you to try on these new models and send us your sizes to ensure that the apparel fits so that your cycling experience on the day of the event is a pleasant one.
Deadline!
Deadline to give us your choice of size and apparel: February 28
We strongly encourage you to try these new models and send us your sizes to make sure that the equipment is suitable for you so you can have a good time cycling the day of the event.
CHOOSE YOUR EQUIPMENT
To make the most of the incredible quality of Castelli brand products, we invite you to choose between two kits.
The Competizione model is the kit that will be offered to all participants, but at an extra cost, you can also opt in favour of the Squadra and Aero Race bib model kit.
The second kit is professional-quality: It is the official apparel used by the Ineos professional cycling team.
The supplements for each item are as follows:
Squadra jersey = + $35
Free Aero Race bib shorts (men and women) = + $75
Free Aero Race shorts (women's only) = + $75

Here is more information on the Competizione model that will be offered: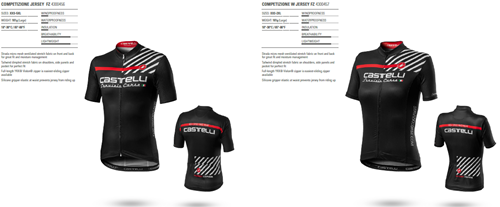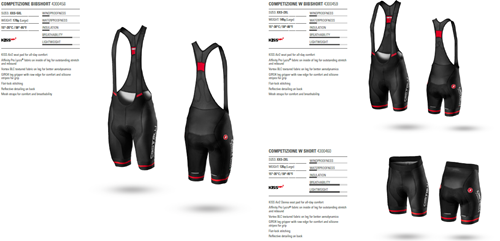 Here is more information on the Squadra and Free Aero Race models that will be available for purchase: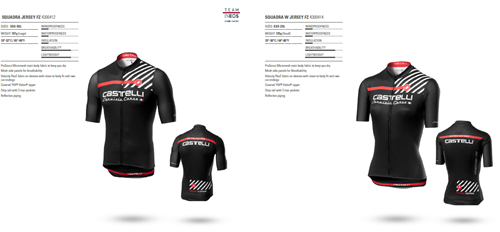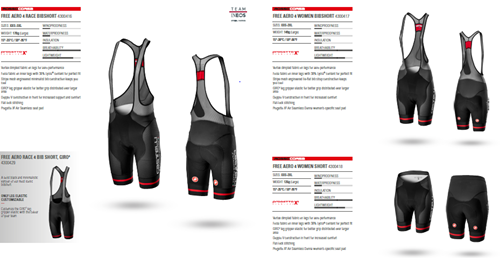 New item
In addition, this year, cyclists will be offered a pair of socks, courtesy of our partner Atis. Please let us know your size by referring to the information below:
S/M (36-39)
L/XL (40-43)
2XL (44-47)

We look forward to seeing you!
The Fondation team